Santa Clarita Homes Monica Bazan
We would love to help you find a place you can call home.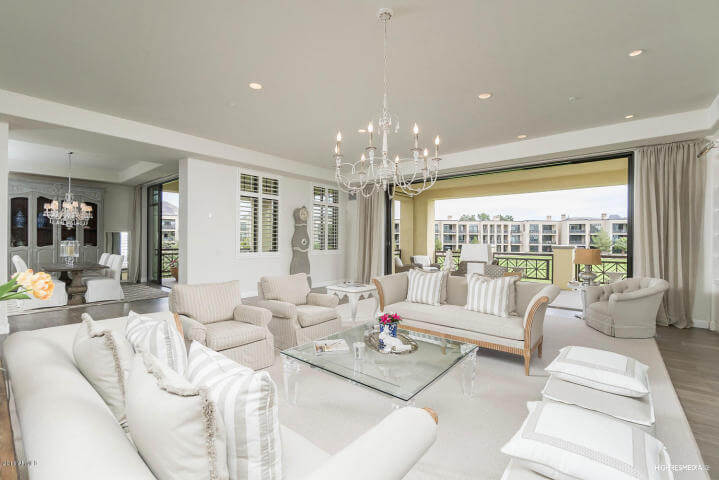 I will create a realistic pricing strategy and an extraordinary marketing strategy that will reap you the highest reward when you sell your home.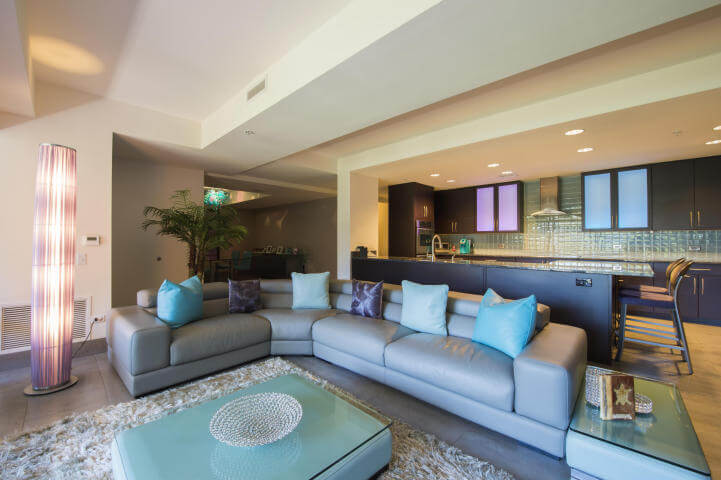 Finding the right home, it could be one of the most difficult decisions you can make in your life, and we know that.
Sharing Our Amazing Clients' Testimonials
She is an awesome Real Estate agent. She listens to everything I told her about finding the perfect home. Monica only showed us the homes that fit our criteria. Monica never pushed her own agenda and always sent me listings over the Internet before we saw any of ...
Monica's team staged the my Whittier home and was able to close the sale above the listing price. That takes some skillful negotiating. 
Anytime you are moving to a new home in a state that you are unfamiliar with, it is good to have someone that knows the area and that will give you the straight answers you need and help you find a property to suit your family's needs. That someone for ...
Monica Bazan is very professional and a go getter. She went to great lengths to find us exactly what we wanted. I would highly recommend her for your next home search. Thanks Monica!
Monica is amazing!! She made my move to Valencia easy and hassle free! I told her what I was looking for and even gave her a very conservative budget which she adhered to and found me the perfect home! I would highly recommend her to anyone that is looking for ...
I took a work shop in there office and I give them 5 Stars for information, Service, The office is AMAZING!!I love how everyone works together but have very specific rolls. The information I learned has opened my eyes to really know the A-Z when buying a house to how ...
I just sold my home and I already miss my old neighborhood and the friendly atmosphere. I sold my home with the help of Monica Bazan and she is the most personable, knowledgeable agent I have ever met. This is my second home sale and I wish I had Monica ...
We were looking for a home with plenty of parking and Monica helped us finding it in a very short time. We want to thank you Monica for being so nice, kind, professional and always trying to help. Monica Bazan, you are the best, thanks so much!!!
Last year, my husband and I decided to buy our first home! Monica Bazan Real Estate made the entire process so wonderful & easy. Our agent, Monica Bazan, worked day and night to ensure that we got the home of our dreams. She was professional but also made us feel ...
My husband and I had a great experience working with Monica Bazan. She is absolutely the best. She was extremely professional and knowledgeable. We just closed on our first home in compton. We can't thank her enough for everything she has done for us . Thank you Monica for helping ...
Team Monica Bazan is a great help in everything they do! She has come through Also the team is so sweet! I love engaging at different events!
Thank you Monica. We would not have our house if it weren't for you. Monica turned out to be a blessing for us and we had an amazing experience working with her. She was extremely responsive, professional, honest, and a complete pleasure at all times. By far the best realtor ...
Monica and her entire staff were so helpful through my family's entire experience. They made buying a house such a simple process and never failed to answer our questions. They were so professional and one of the best experiences I ever had. Thank you so much Monica you made my ...
My husband and I recently bought a home and owe it all to Monica! There were so many things that she did to make our home buying process the best experience for us. Not only is she kind and sweet, but she is a hard worker, and was able to ...
Monica is an all time favorite ! She helped me and my family move into a better home. I'm so glad I chose Monica ! She is honestly the best! 10/10 recommended! Love you Monica! Thank you always
Monica is the most dedicated gal out there! She will never let anyone down and I'm saying this from experience. She is the best realtor anyone can ask for and you can clearly see this through her actions.
She is an awesome Real Estate agent. She listens to everything I told her about finding the perfect home. Monica only showed us the homes that fit our criteria. Monica never pushed her own agenda and always sent me listings over the Internet before we saw any of the properties. ...
Had the pleasure of working with Monica Bazan. She was on the beat to find us a house.  She's been super helpful through every step of the way, and now that we've closed, she is still helping us out. I'm glad we met her at a neighborhood open ...
I would highly recommend Monica Bazan Real Estate to everyone. I was able to find a homes about a year ago and Monica helped me tremendously. She is very trustworthy and professional. She showed me very nice and clean homes and there were a lot of options within ...
Monica is AWESOME! She is so knowledgeable and I seriously call her for any home buying or selling question I have and she is always so helpful! She is patient and really looks out for her clients best interest! I appreciate her a ton and hope to work with her ...
I needed an home very fast, moving from far away, and Monica Bazan Real Estate helped me out. I worked with Monica Bazan and got myself an awesome home in under a week. Very friendly and responsive and helpful, exactly what you need from a realtor. Monica Bazan was very ...
If your looking for the best.....look no further. Whether your buying or selling the outcome you desire will be reached with Monica. She does such a wonderful job of setting expectations, understanding your goals and applying that to the plan of selling or purchasing your home. The only ...
I am so impressed with the level of professionalism from Monica Bazan Real Estate. Monica I cannot thank you enough for all of your help and time. We are so pleased with the homes and the service that we received from you and everyone at Monica Bazan Real Estate.
We used Monica Bazan Real Estate to sell our house. She's responsive and promised to get the most we could for our house. She didn't disappoint. She sold our house for over listing price, which was a super plus for us. She's honest and easy to work with. I would ...
I had an excellent experience with Monica Bazan Real Estate. They are very professional. I found an homes the same day I went in there. I had a lease signed in a week and a half. Monica was my realtor and she was absolutely fabulous.
Monica is so amazing at what she does!!! My husband and I bought and sold our homes with her and she made the very difficult and stressful task a breeze! She Is very knowledgeable which made us feel very confident with the unfamiliar process. I would HIGHLY recommend Monica. She ...
My experience with Monica Bazan has been positive. She listened to my needs/requests, answers my questions and is great in following up and providing me with updates on where we are in the process. I feel she cares about her clients and won't hesitate recommending her to my family and ...
Monica is top notch! Even in a competitive market, Monica was able to find a nice home, within my budget, and was able to close the deal. She seems to be able to catch properties when they first come to market or are falling out of escrow. She is tenacious. ...
Monica Bazan is so amazing and helpful! She really takes the time to understand what you are looking in a home, and does her best to make the process smooth. She answered all my questions and concerns thoroughly. She goes above and beyond! She really made my home ...
From start to finish, a first rate experience working with Monica Bazan Real Estate! Personally worked with Monica, who was knowledge, respectful, and sensitive to my values. Would recommend working with these guys any day of the week! Thanks very much!